Chain Hills Tunnel Open Day A Success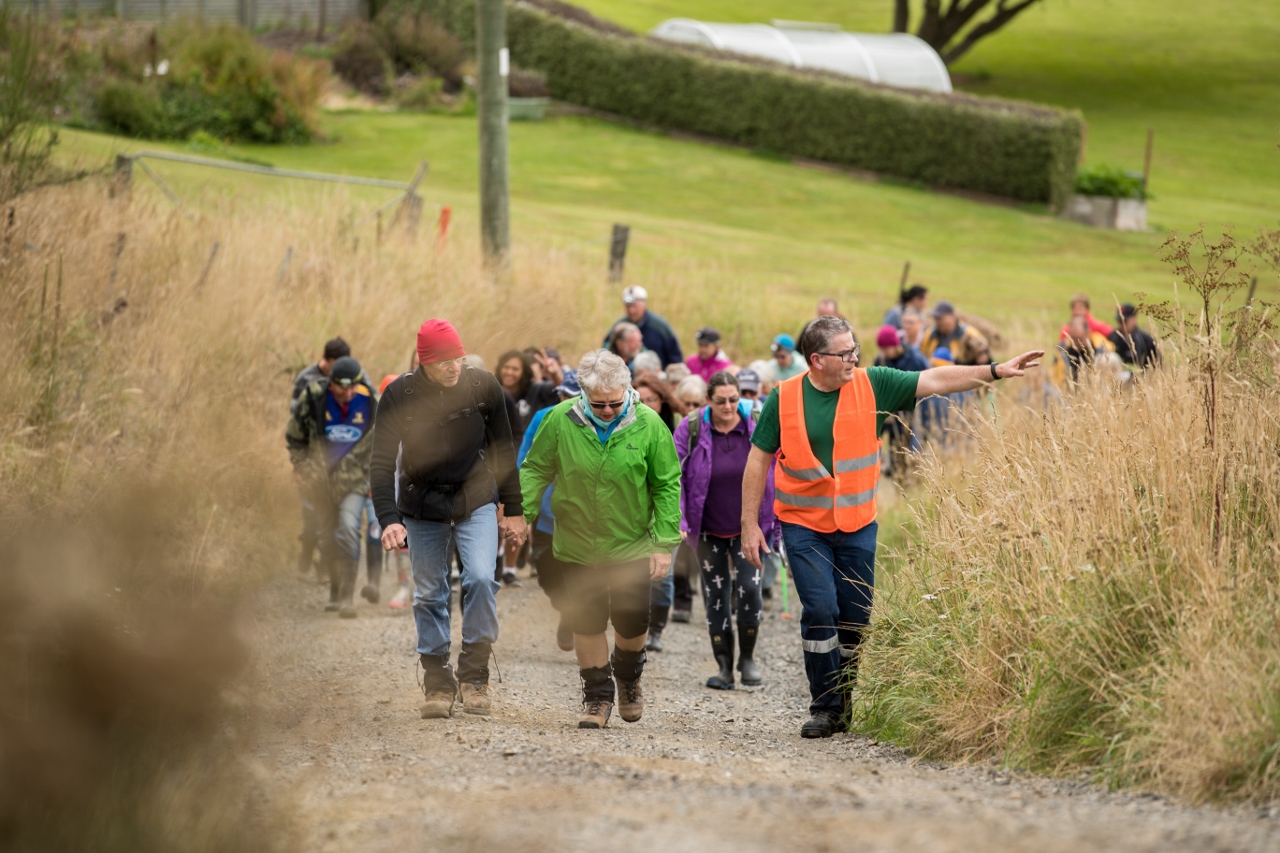 Close to 500 people were able to take the opportunity to take a stroll through the Chain Hills tunnel on Saturday and see for themselves what a wonderful place this is and what the shared path cycleway will be like once it is developed.
While still quite muddy underfoot, everyone stayed dry and a lot of smiles were spotted from all ages. Gumboot and sturdy shoes were the footwear of the day, although a few set of muddy sandals made an appearance as well. Inside the tunnel torches bobbed, voices and laughter echoed, and the odd weta was rudely awoken.
On the Abbotsford side of the tunnel, the cutting showed off the mottled green of the regenerating bush, with wood pigeons and tuis greeting the visitors.
We want to again thank the landowners and tenants for allowing us to have the Open Day, and all the volunteers for their time and efforts for making it such a success.