Full Trail Option To Go To Annual Plan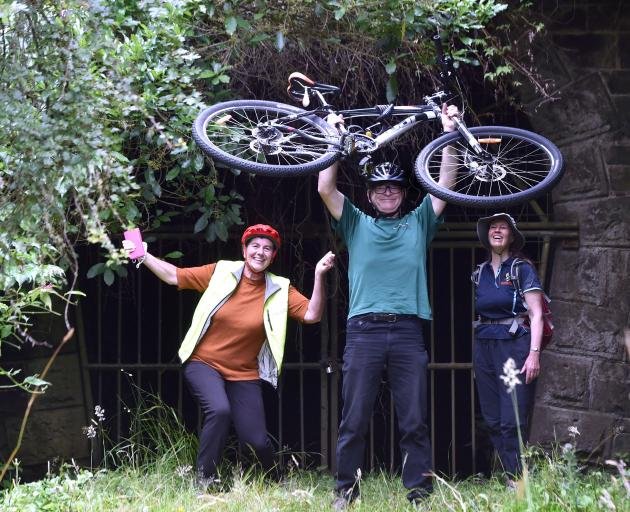 Submissions on the 2022 annual plan are now open.
The prospect of a cycling and walking trail between Mosgiel and Dunedin is getting ever closer for Dunedin city councillor Rachel Elder and Dunedin Tunnels Trail Trust representatives Gerard Hyland and Jane Bruce. They are at an entrance to the disused Chain Hills railway tunnel, near Mosgiel.
The Dunedin City Council has voted to go with the option of increasing the overall Cycle-related budget and aim to build the full Tunnels trail between Caversham and Mosgiel over the next 4 years. This will now be included in the Annual Plan deliberations in April this year (2022). It's great to see Council staff, Project team, and volunteers doing the work to make this trail a reality in the near future!
It's by no means a certainty: Council still need to hear your submissions through the Annual Plan process; vote to continue this project; then secure Waka Kotahi NZ Transport funding to make it a reality.
Once the Annual Plan documents are open for public submissions we will be asking for your help to let Council know that this needs to become a reality. Sooner rather than later.
As we did last year, there will be an online form set up to make it easier for you to send a submission to the Council. Watch this space in the next couple of months.