Chain Hills tunnel repairs underway
Sept 2023
It's been great to see the progress and completion of other trails around the district, both the Clutha Gold Extension to Waihola, and the completion of the Te Ara Moana path to Port Chalmers.
The Tunnels Trail project, despite a lack of publicly visible activity, is also proceeding apace. As design-work has developed, formal access agreements with affected landowners are at various stages of progression and completion. This is from Mosgiel right through to Kaikorai Valley.
Public consultation, including letters to specific residential areas, related to proposed road network changes for the purposes of trail alignment and design will be released later this month (September). Where the trail design will be alongside or on part of the current roads and may require changes, the DCC will reach out to let you know what is currently planned and request your feedback.
As the design plan and route alignment takes shape, the team will be imminently submitting this to KiwiRail for review and their feedback. As the trail will be alongside an active rail line at a number of locations, KiwiRail is an essential partner to this work.
Repair work on the Chain Hills tunnel is underway at present, and despite a few delays, is progressing well and due to be completed in November. The tunnel has a fresh floor of gravel, while the brickwork has been cleaned and repairs underway shortly on known and exposed areas. WKC are now waiting on bricks to be delivered and then the brickwork and mortar repair will be addressed.
You may have seen activity on Factory Road in Mosgiel recently. Physical investigations and testing are currently underway along this stretch of the proposed trail to refine and finalise the design.
A further update wil be posted in the next 2 months as things start to speed up and activities become a lot more visible.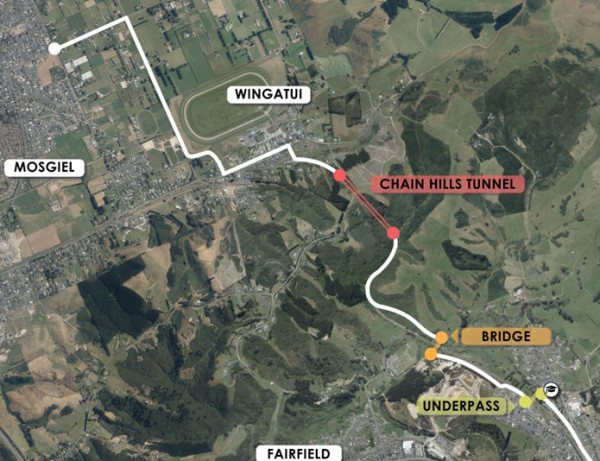 Note: approximate route only
Vegetation Clearance begins
Jan 2023
A little bit of vegetation clearance was done in November to expose the old rail formation near the Wingatui tunnel entrance to allow for survey work to begin. The survey work will allow for the trail detailed designwork to proceed over the various stages of the trail.
What you're seeing (image gallery below) is the original rail formation bed before the line was realigned as part of the Wingatui tunnel development.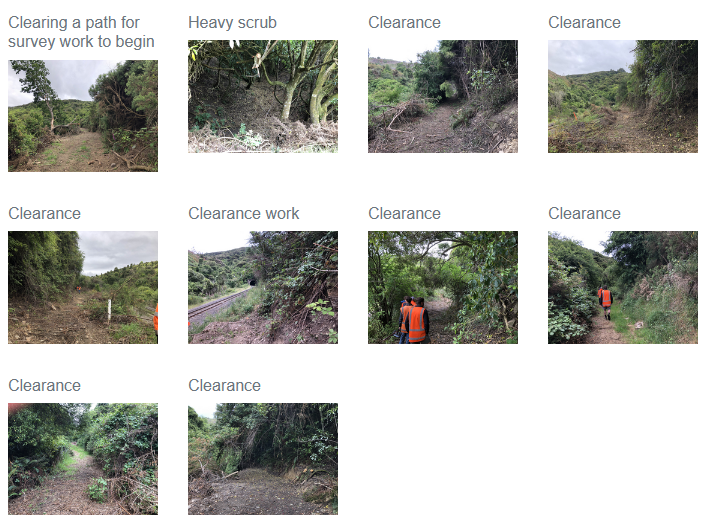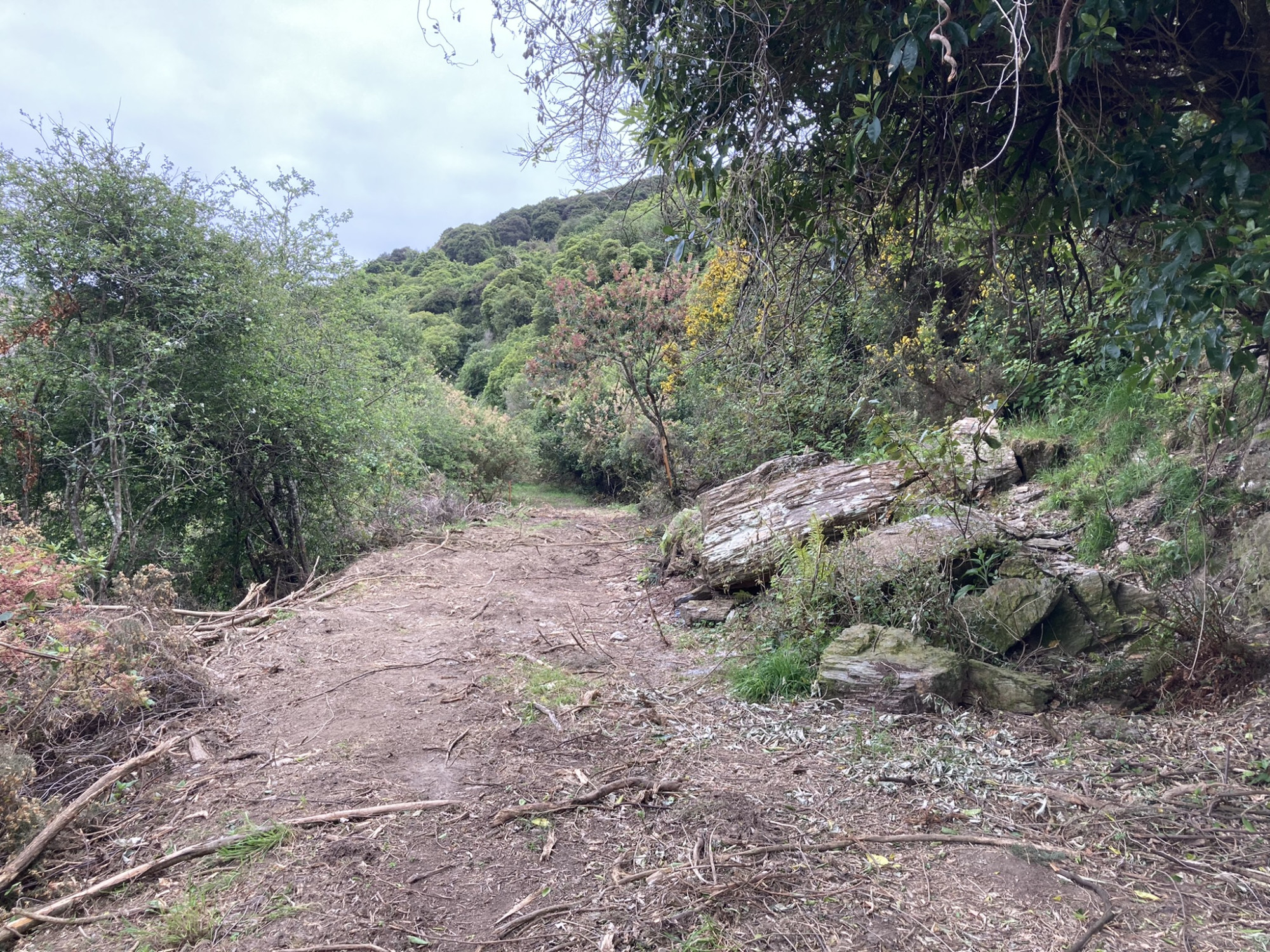 Detailed Design Underway
The preliminary design for a preferred route is complete, and detailed design-work is now underway with the trail being surveyed and options investigated at crossover points. The design is being developed further with final design for the entire route expected to be complete by the end of 2023.
Funding for the continuing design and consenting components has been confirmed / approved by both DCC and Waka Kotahi/NZTA
The current focus is on the Wingatui to Grand Vista / Abbotsford section
Physical works activities on trail development itself are expected to start at some point in 2023.