Vegetation Clearance begins
A little bit of vegetation clearance was done in November to expose the old rail formation near the Wingatui tunnel entrance to allow for survey work to begin. The survey work will allow for the trail detailed designwork to proceed over the various stages of the trail.
What you're seeing (image gallery below) is the original rail formation bed before the line was realigned as part of the Wingatui tunnel development.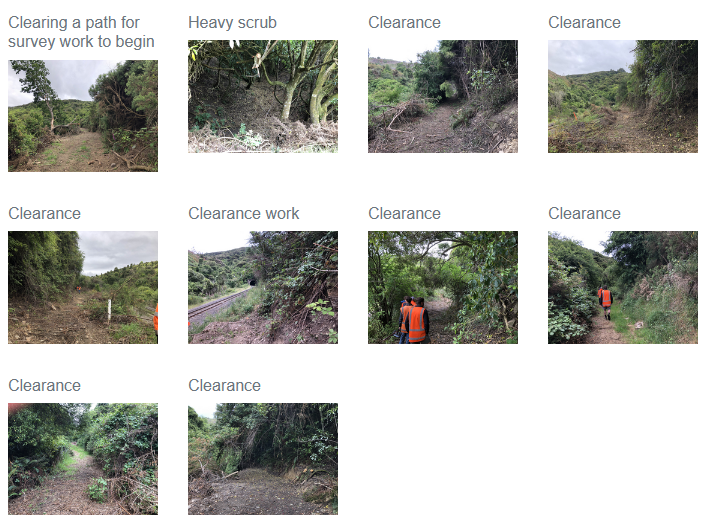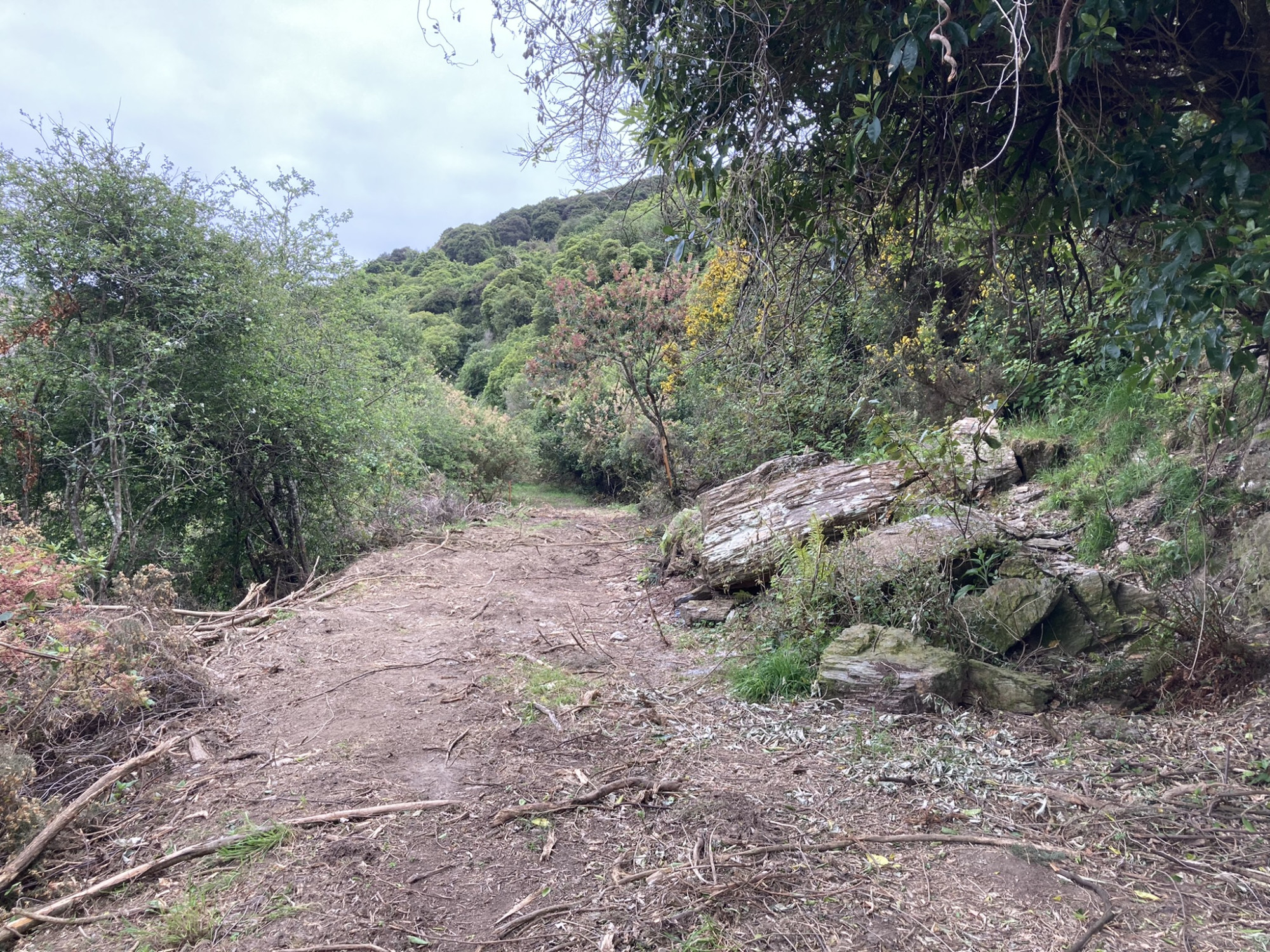 Detailed Design Underway
The preliminary design for a preferred route is complete, and detailed design-work is now underway with the trail being surveyed and options investigated at crossover points. The design is being developed further with final design for the entire route expected to be complete by the end of 2023.
Funding for the continuing design and consenting components has been confirmed / approved by both DCC and Waka Kotahi/NZTA
The current focus is on the Wingatui to Grand Vista / Abbotsford section
Physical works activities on trail development itself are expected to start at some point in 2023.